FLAT SERIES
The Flat Series offers minimalist design styling using BTS-Betacryl® engineered stone to create aone piece moulded wash basin in a variety of standard sizes with the option to produce custom basins and layouts.
Pre-Fitted with steel wall mount to the 12mm Betacryl® plate the Flat Series enables full manoeuvrability and access to those in wheelchairs.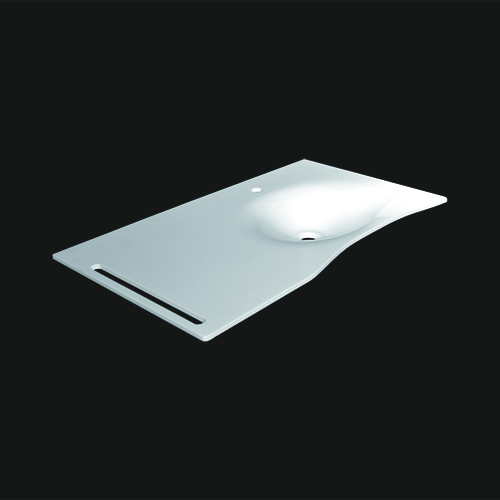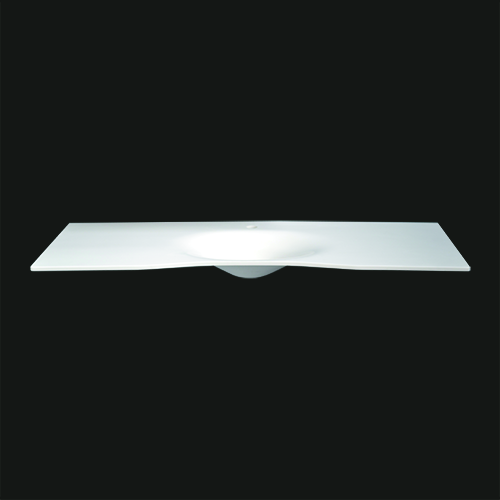 The Flat Series are:
Flat 62

Flat 92SX Basin Left

Flat 92DX Basin Right

Flat 92C Basin Centre

Flat 92J Basin Left

Flat 122 Basin Centre
Number denotes length. All basins 52cm (front to back).
Click here for Specification Sheets
MI OPEN SERIES
The patented-system Goman integrates the mirror-block furniture with a mechanism for wash basin support, electrically movable, for the lifting/lowering action of the block system (mirror and wash basin). This allows achieving the ideal level, which follow the specific norms to its use by the users (disabled, elderly, or children). The space below the wash basin is completely free and can be used and accessible also thanks to the quality of the wash basin (concave edge and easy handling).
With an unique and refined style block we have eliminated the anti-aesthetic adjustable tilting mirrors or cumbersome mechanisms for wash basin. This mirror/wash basin block may be adaptable to any type of bath equipment and together with any other furnishing or bath accessory.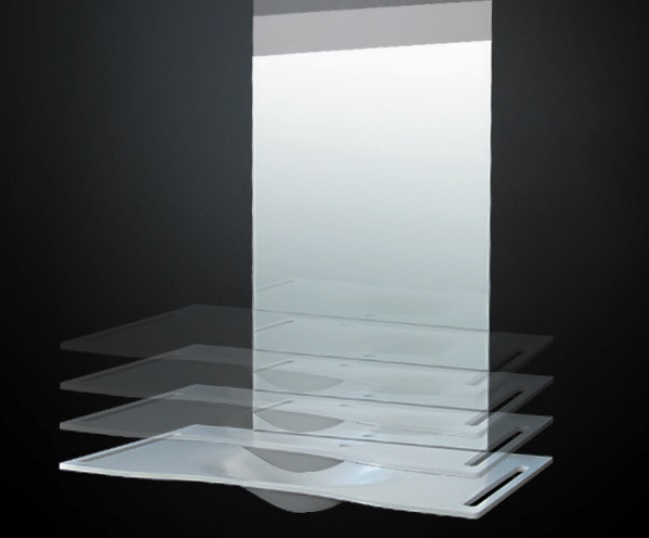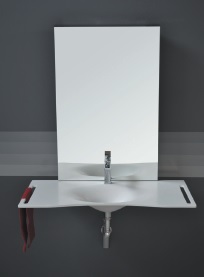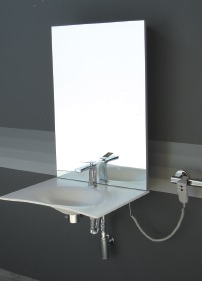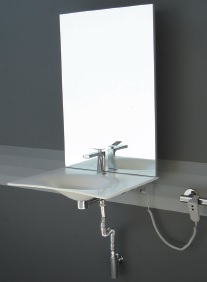 MI-Open Series Basins Specifications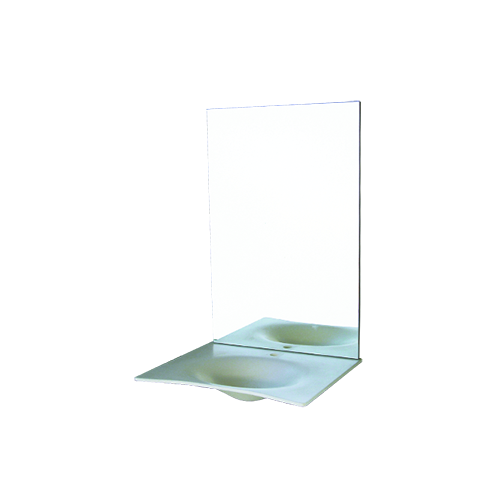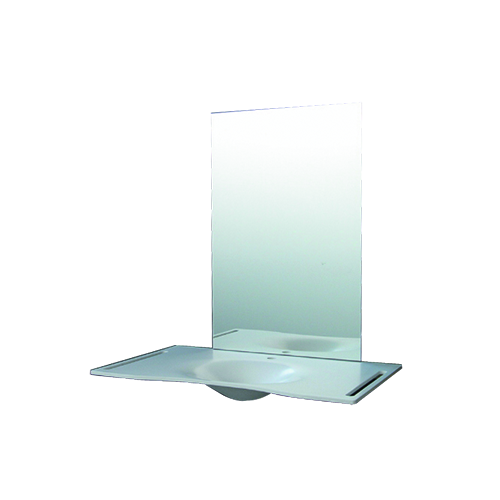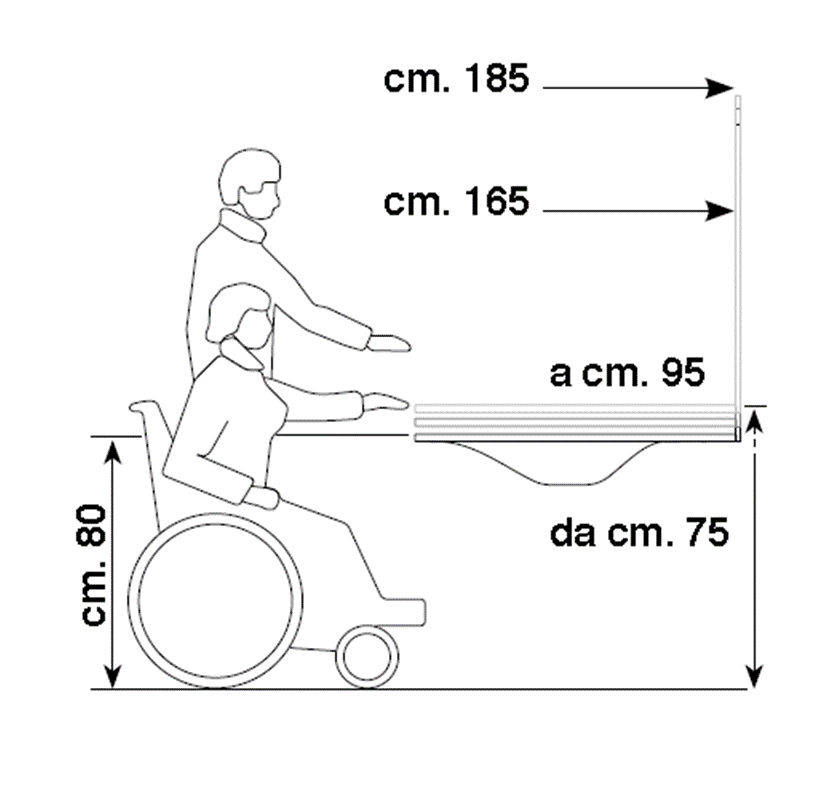 Flat 92SX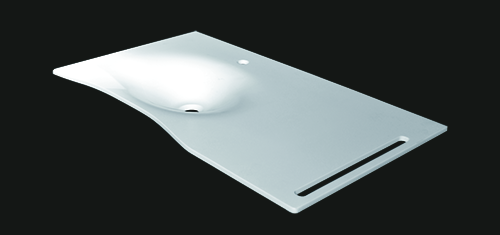 Flat Joy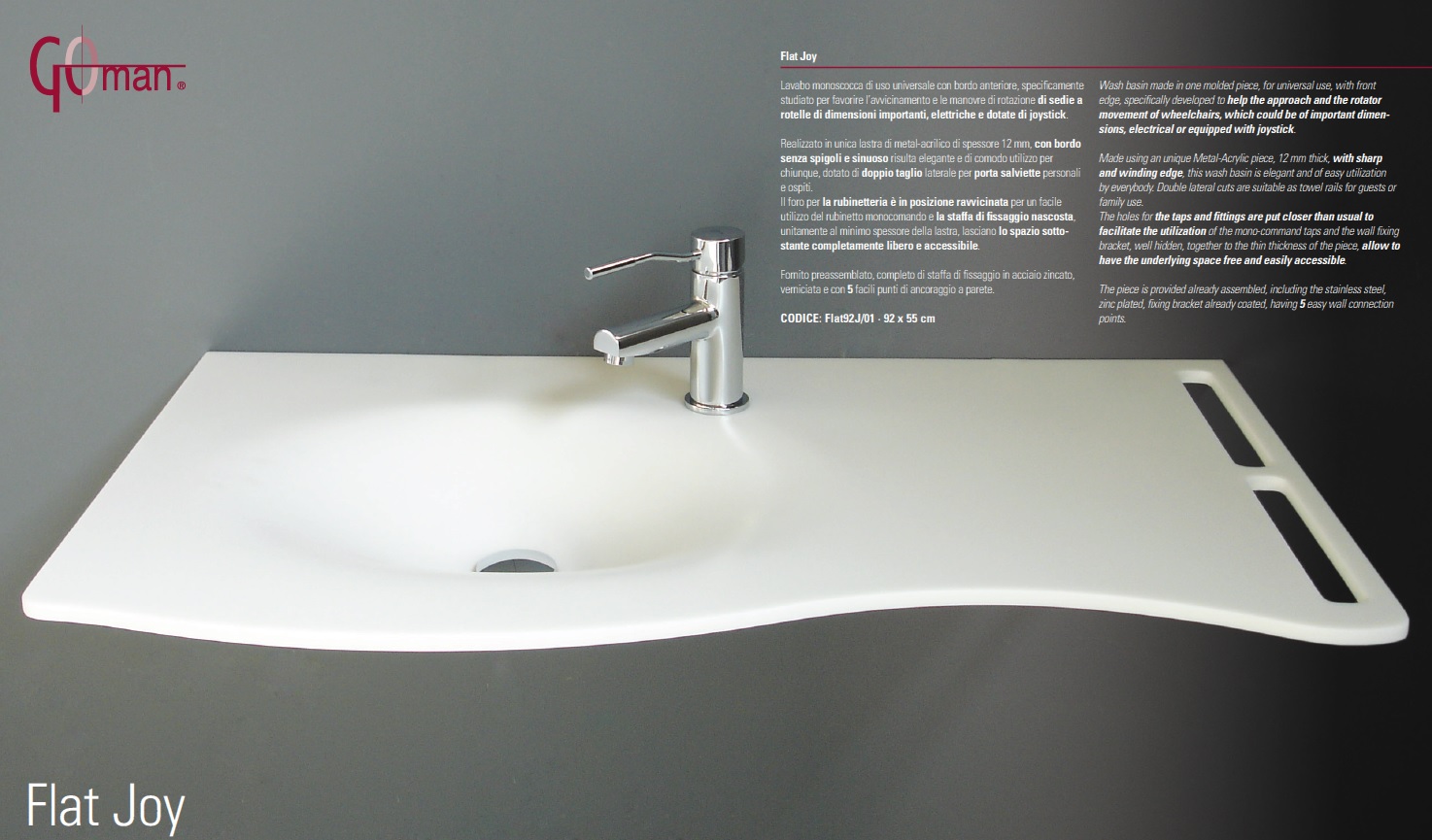 Flat 62

Flat 92DX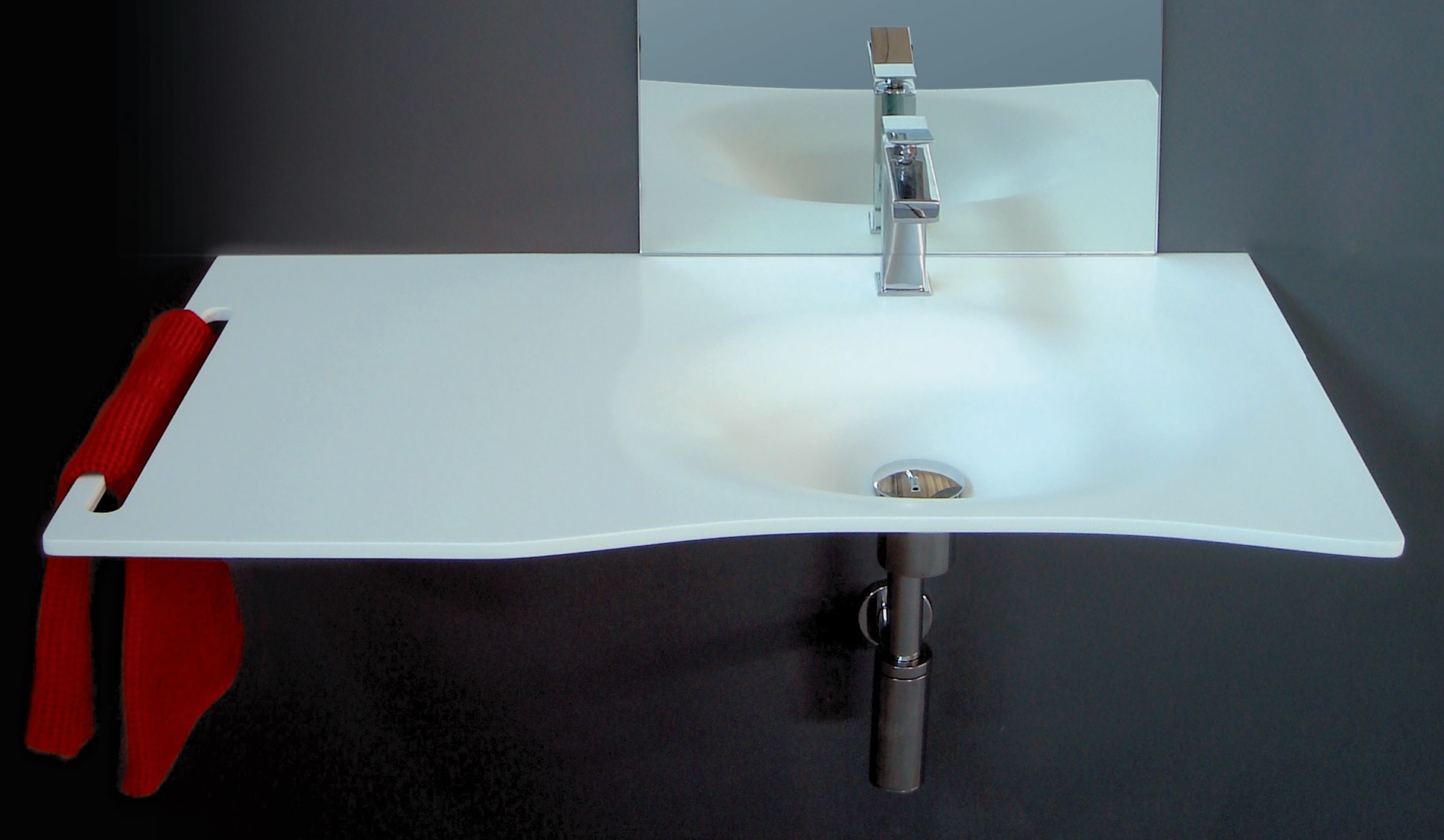 Flat 92C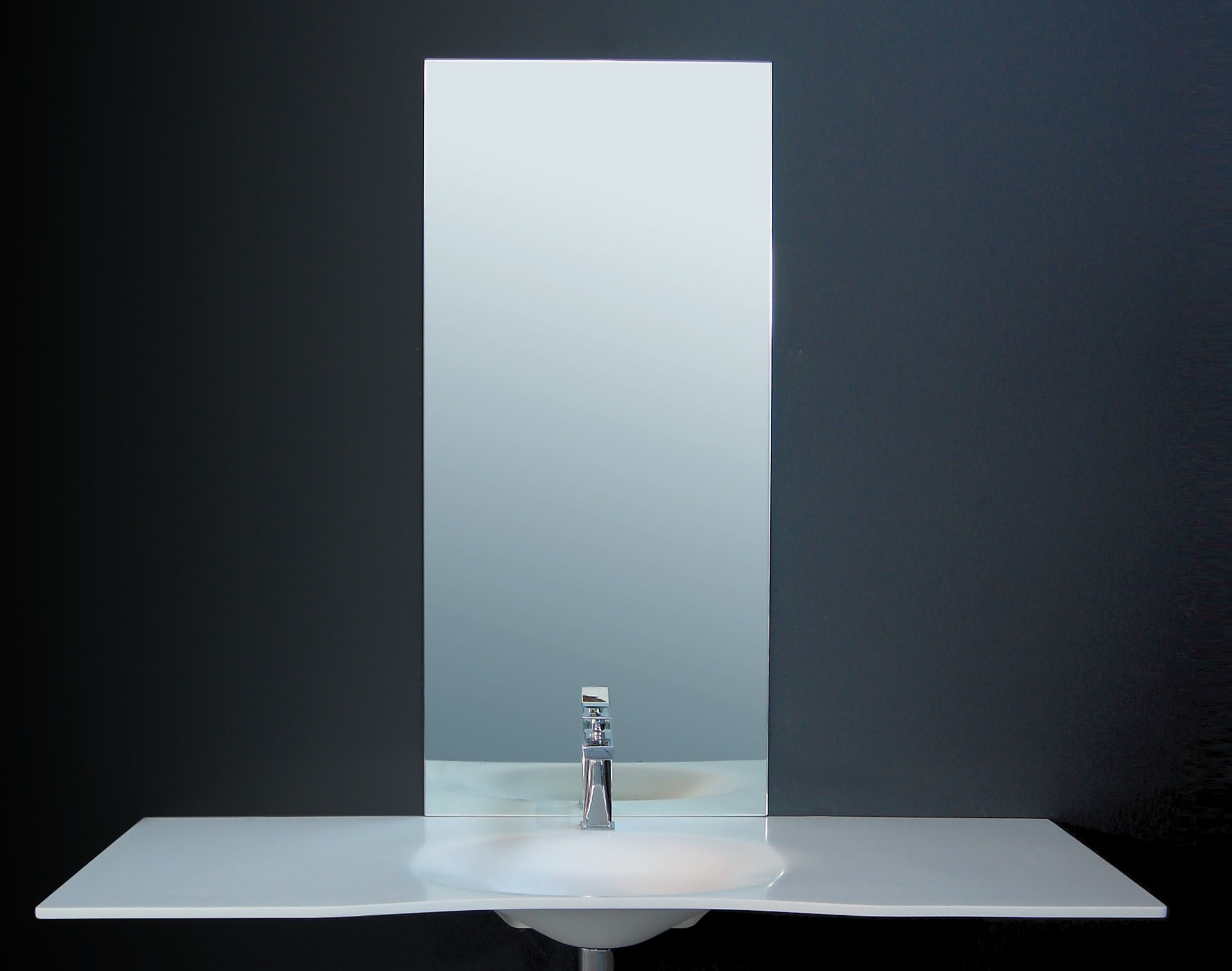 Flat 62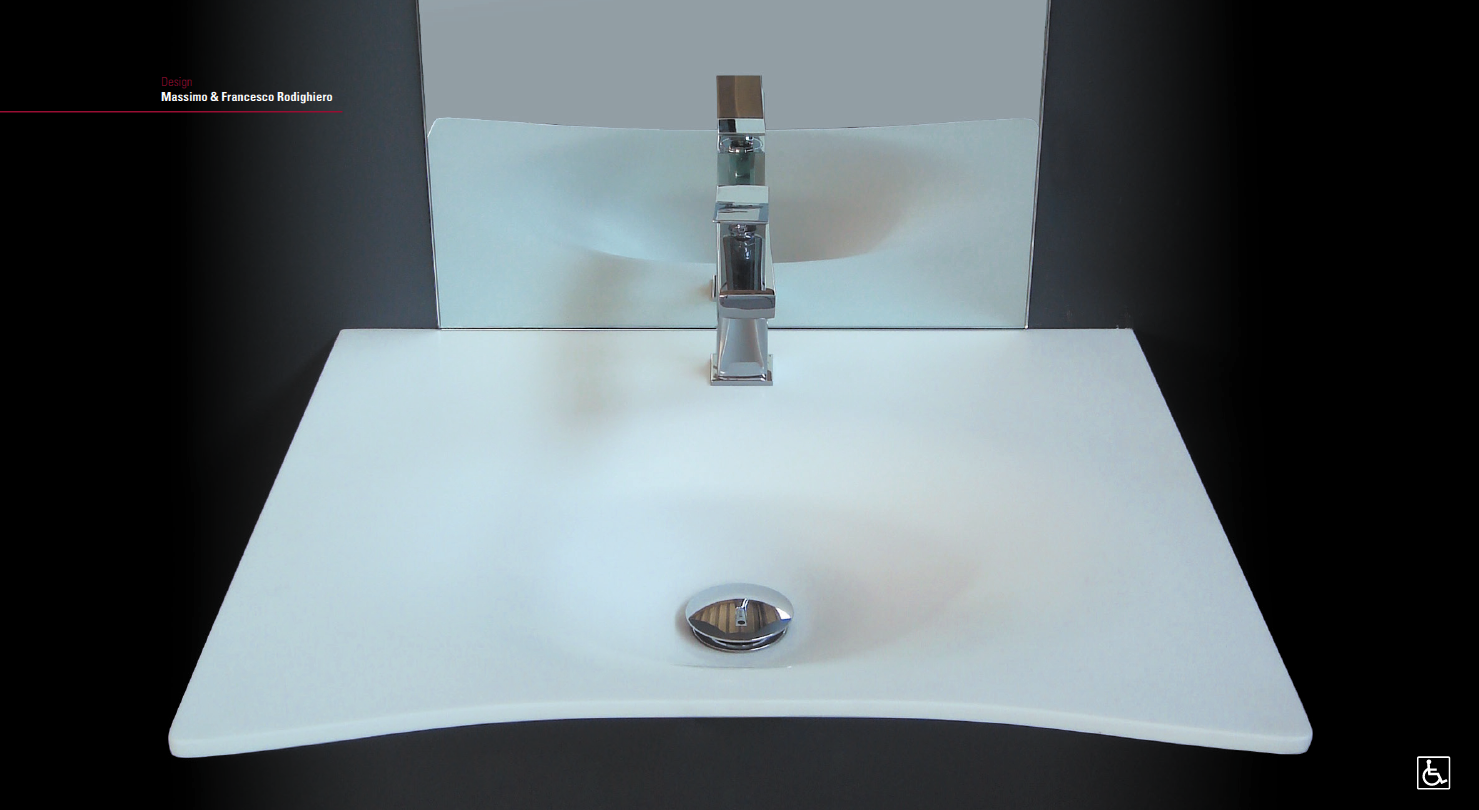 Flat Custom